Why Give?
We are hard at work improving and transforming lives in Denton County, thanks to donations from people just like you. Our donors range from blue collar workers at a manufacturing plant to professors at our local universities to self-made business owners to teachers in our school districts and beyond. Every gift both large and small is meaningful and important.
Working together, we can accomplish things that no organization, no individual and no government can accomplish on its own. That's what it means to LIVE UNITED.
---
DONATE ONLINE
We offer a resource distribution system that is accountable, caring, responsive, and creative. It is regarded by donors, the community, and partnering agencies as an effective and efficient means for allocating funds to provide the greatest impact on community needs and issues.
---
 Leadership Giving Circle

Leadership Givers are our most dedicated donors, generously giving an annual gift of $1,000 or more to United Way of Denton County. Each year, we recognize these caring individuals as leaders in our community, investing at the highest level in worthy programs and partner agencies dedicated to improving lives in Denton County.
---
Women UNITED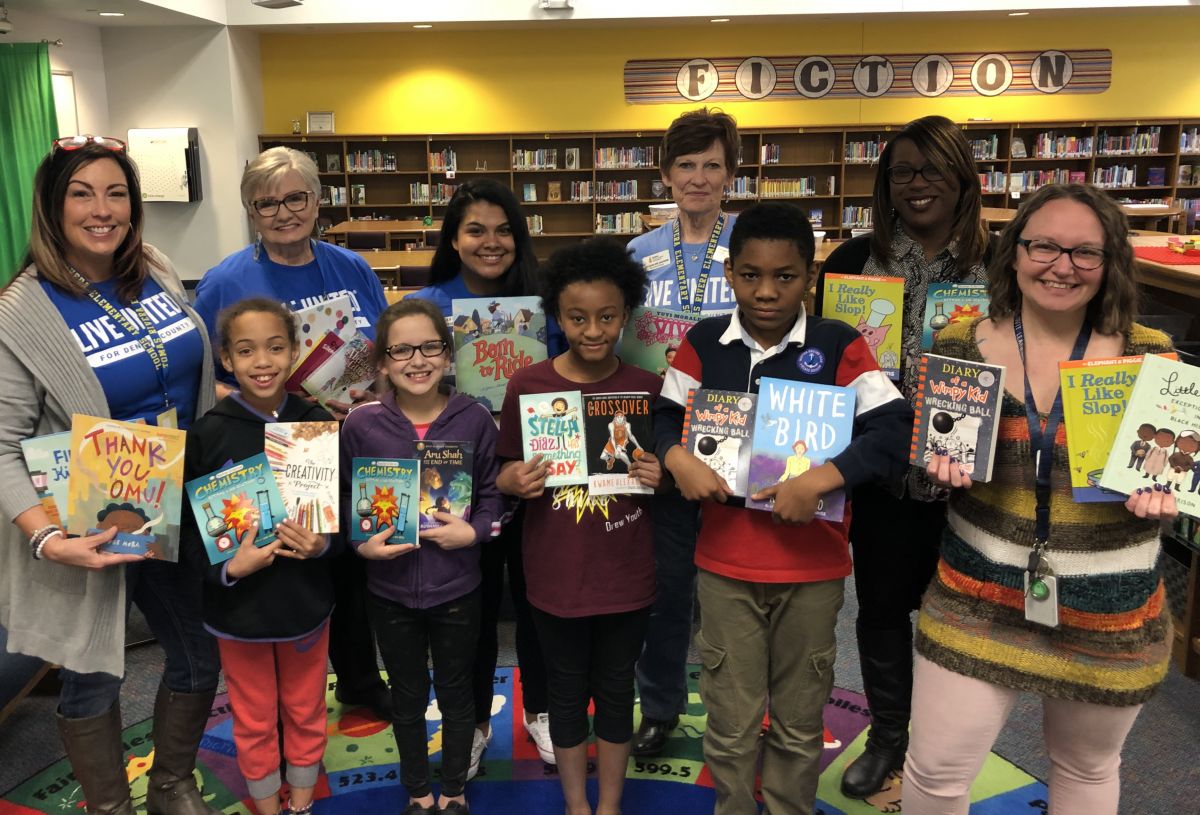 Women UNITED is a caring group of community-minded women committed to giving their time, talents, and treasure to United Way of Denton County to provide individuals and families in Denton County the tools they need to become financially stable, help ensure children are ready to succeed in school, and offer opportunities for healthier lifestyles.
---
Alexis De Tocqueville Society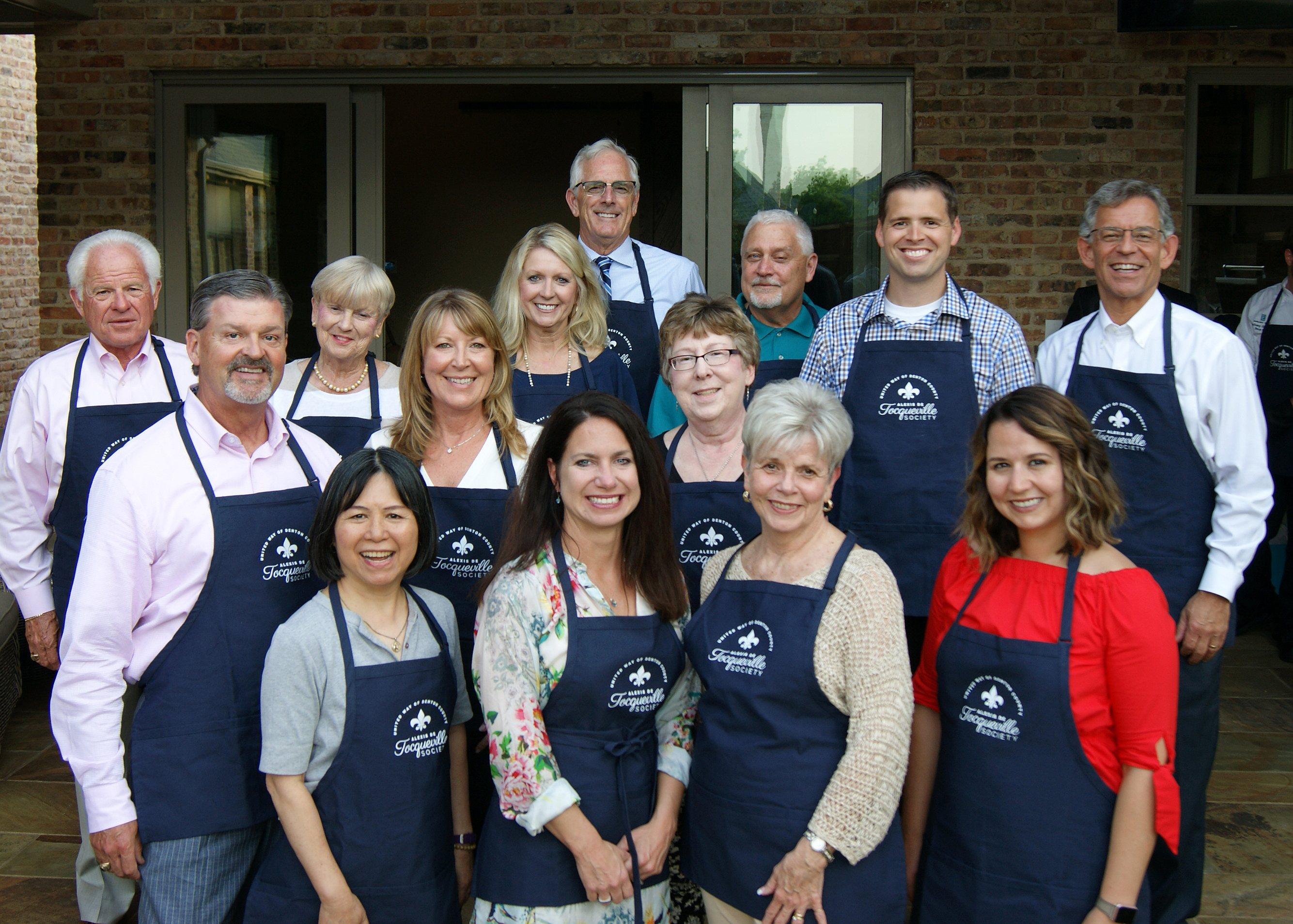 We are proud to recognize our local leaders in philanthropy with membership in the prestigious worldwide Alexis de Tocqueville Society. Members of the Tocqueville Society with United Way of Denton County make a total contribution of $10,000 or more, and direct at least 60% of that gift to United Way of Denton County and/or any of our collective impact initiatives.
---
Ways to Give
There are a variety of different ways to give to impact our community from one-time online gifts to tax-smart investments of stocks, bequests, and charitable gift annuities. 
---

Corporate Partnership Opportunities
We offer Corporate Partnership packages ranging from $5,000 contribution to $100,000 contribution. We also offer event sponsorship packages and custom Sponsorship packages. 
---
Employee Giving Campaigns
The majority of our support comes from workplace campaigns. A business-to-business model with a long legacy of positive results through our 65+year history, workplace campaigns enable your employees to give easily via payroll deduction, donating as little or as much as they want from each paycheck. Since the donation is arranged just like federal income tax withholding, it's easier for donors to give generously.
LEARN MORE DONATE TO YOUR WORKPLACE CAMPAIGN (E-Pledge)
Questions? Contact Kristin Jones at Kristin@UnitedWayDenton.org or 940-566-5851 Ext. 102'
---
Give While You Shop
Kroger
Did you know you can support nonprofit organizations in your community just by shopping at Kroger? It's easy when you enroll in Kroger Community Rewards®! To get started, sign up with your Plus Card, and select a local organization you wish to support. Once you're enrolled, you'll earn rewards for your chosen organization every time you shop and use your Plus Card!
United Way of Denton County - EV967
---
Amazon
Amazon donates 0.5% of the price of your eligible AmazonSmile purchases to the charitable organization of your choice. AmazonSmile is the same Amazon you know. Same products, same prices, same service.  
---
Tom Thumb
Tom Thumb offers our customers a way to direct our donation dollars to their favorite church, school or other non-profit organization.
---
Goodshop
Not only does Goodshop provide shopping deals on the internet, but they also make a donation to the nonprofit or school of your choice for almost every purchase you make. That's right: when you shop with Goodshop you don't just save. You also give, at no extra cost.
---
Start a Facebook Fundraiser
People can donate to your fundraiser in just a few clicks without leaving Facebook.
---
Your generous contributions to United Way of Denton County are tax-deductible to the extent permitted by law. In order to claim a charitable deduction on your income tax return, your electronic contribution must have been received by 5 p.m. on December 30th. Donations made by check and submitted by U.S. mail must have been postmarked by December 31.